I am loving this whole "summer" thing. I haven't taken a summer off since I was in high school (sometimes, that feels like yesterday, and other times, it feels like ages and ages ago), so these first couple days have been quite the change for me. I'm used to running around like a crazy person during the summer--either working retail at
American Eagle
and
Aerie
, or spending almost every waking moment with my school-agers at the childcare center I spent the last three summers at. In honor of my renewed love of summer, I'm doing this week's Five for Friday to share with you five things that I am currently loving.
[1] Confession: During the school year, I don't really "do" breakfast. I drink some form of caffeine, and eventually, eat some sort of a snack with my kiddos around 10:30. Now that it is summer--I am LOVING breakfast again. This week, I have been enjoying my morning caffeine and a Trader Joe's Crunchy Cookie Butter sandwich. A healthy breakfast it may not be... but it is like heaven in my mouth.
[2] I have always, always loved Target. Recently, one of those super huge Targets with a ginormous grocery section opened up about thirty-five minutes away. I may or may not have spent a good two hours there yesterday. There's just something about all that wonderful Target clearance, coupons and being able to pick up the few grocery items I needed all in the same trip, at the same time. I wish my closer Target was like that.
[3] I am still plugging along in my Couch to 5k training. I'm to the point now that I can run 2.5 miles at a time and not die. I am super impressed with myself. I rewarded myself for accomplishing that and finishing the school year by getting some new running clothes. These
shorts from Old Navy
are my FAVORITE. There is a pretty good chance that I have purchased five new pairs of these since April. The best part? They are currently on sale. And they come in about a million different colors (ok, more like 28 on the website, but still. It's so hard to decide!). I have been living in these shorts this week. Great for running, great for tearing down my classroom, great for running errands.
[4] It's no secret that many teacher bloggers love
Teachers Pay Teachers
. While
I am just stepping into the TPT world
, I am so super excited that I have earned enough money to pay for a trip to Starbucks (that's just over $5)! The best part? I'm totally selling (and even making a little cash on) stuff that I would have made for my classroom, regardless if I had a TPT shop or not. My favorite store this week is
Emily Wean's
--she makes some fabulous graphics and artwork to spice up anything you may be putting together.
[5] As I mentioned in
my last entry
, one of my major goals for this summer is to finish my house deep clean and get everything organized again. While this week has been more relaxing and running than anything else, I'm taking pride in my little victories. I spent about twenty minutes last night reorganizing my tank top drawer. Check out the before and after pictures--I can actually see what tank tops I have and can get what I want without messing up the whole drawer! And do you see how much extra space there is?! What on earth am I going to do with that space? (I say that so dramatically... Lord knows I have
plenty
of things I could take that space up with.)
And as usual, once I start talking, I have trouble stopping. So a bonus thing that I have been loving this week?
The wonderful, I Heart Organizing Blog
. I have been reading the latest posts in this blog for awhile... but I may have, in the name of "research," read through the archives all the way back to last summer in the past three days. There are so many beautiful, inspiring photographs on this blog.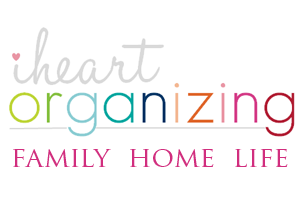 And on that note--back to my summer goals list!